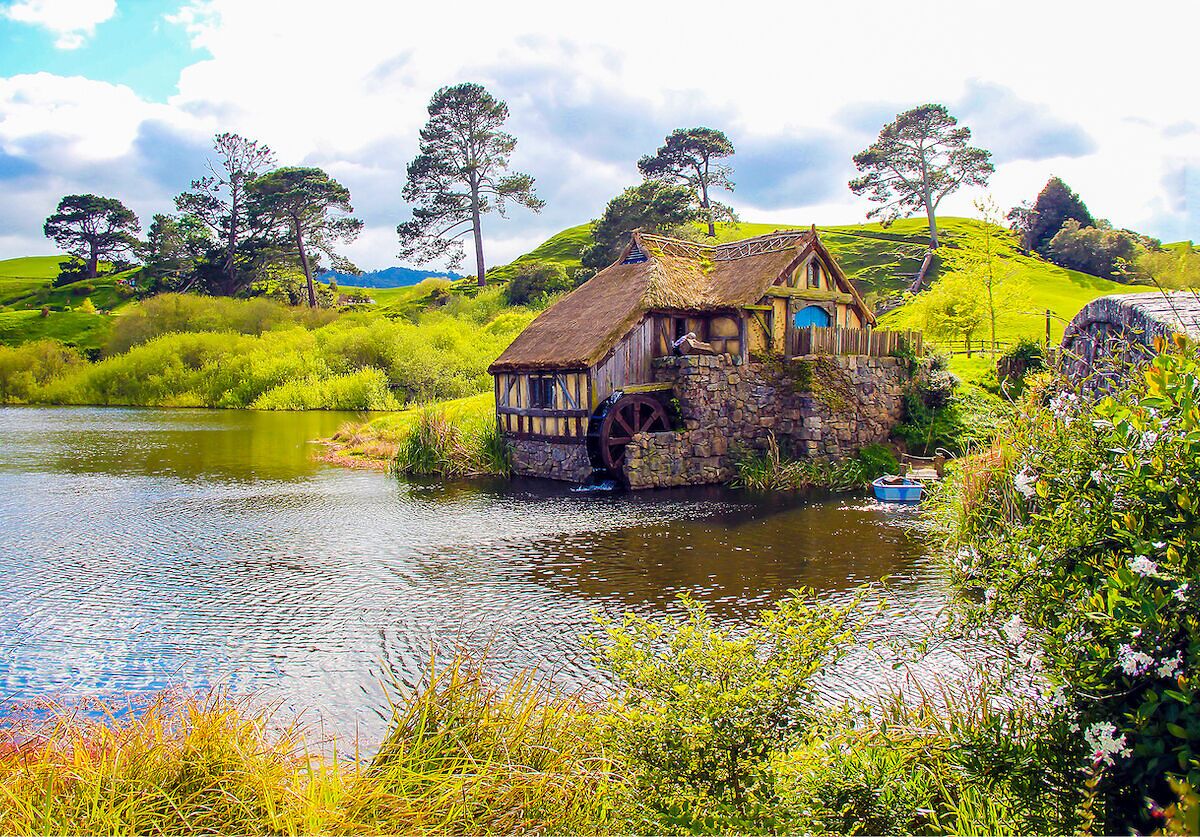 New Zealand, with its stunning landscapes, diverse culture, and unique experiences, is a dream destination for travelers around the world. From lush green valleys to pristine beaches, and from adrenaline-pumping adventures to serene moments of tranquility, this island nation offers an unforgettable journey. In this article, we'll dive into the top places to visit in New Zealand, ensuring you don't miss out on any of the spectacular sights and experiences this country has to offer.
Introduction
Nestled in the southwestern Pacific Ocean, New Zealand boasts a diverse range of landscapes, from towering mountains to pristine beaches. Its isolation has led to the evolution of unique flora and fauna, making it a haven for nature enthusiasts. Let's embark on a virtual tour of some of the most captivating destinations within this enchanting country.
Auckland: The City of Sails
Starting our journey in Auckland, the largest city in New Zealand, you'll be greeted by a vibrant urban landscape bordered by picturesque harbors. The iconic Sky Tower offers panoramic views, while nearby Waiheke Island beckons with its vineyards and stunning beaches.
Queenstown: Adventure Capital of the World
For the thrill-seekers, Queenstown is a must-visit destination. Known as the Adventure Capital of the World, it offers a plethora of activities, from bungee jumping to jet boating, all set against the breathtaking backdrop of Lake Wakatipu and the Remarkables mountain range.
Rotorua: Where Culture and Nature Collide
Rotorua is a geothermal wonderland that combines Maori culture with natural beauty. Experience bubbling mud pools, erupting geysers, and immerse yourself in the rich Maori heritage that permeates the city.
Fiordland National Park: A Wilderness Like No Other
The Fiordland National Park is a UNESCO World Heritage Site renowned for its pristine fjords, waterfalls, and dramatic landscapes. Milford Sound and Doubtful Sound are jewels within this park, showcasing the raw beauty of untouched nature.
Wellington: The Cool Capital
Wellington, the capital city, offers a vibrant arts scene, a buzzing café culture, and a charming waterfront. Te Papa Museum provides insight into New Zealand's history and culture, while the cable car offers panoramic city views.
Christchurch: Gateway to the South Island
Despite facing earthquakes, Christchurch has risen with resilience. It's a city that beautifully blends heritage with innovation. Explore the serene Botanic Gardens and the innovative Cardboard Cathedral.