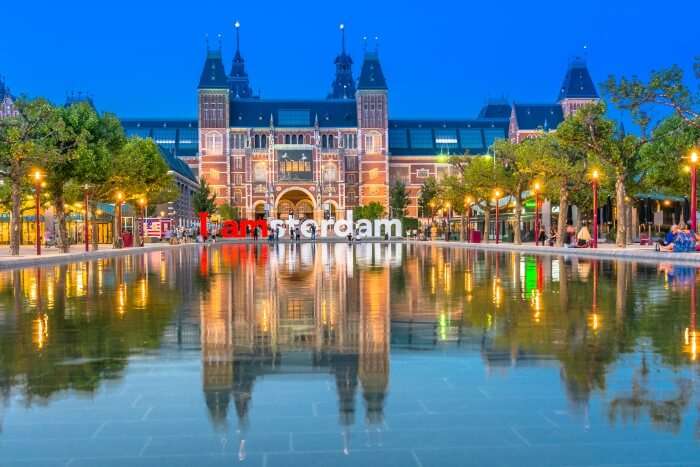 The Netherlands, a picturesque country known for its charming canals, iconic windmills, and vibrant cities, offers a diverse range of attractions for travelers. From historic landmarks to artistic treasures, this article dives into the best places to visit in the Netherlands. Whether you're an art enthusiast, a history buff, or simply looking for a delightful vacation spot, the Netherlands has something to offer for everyone.
Amsterdam: A Blend of Modernity and Tradition

The Enchanting Canal Belt
Van Gogh Museum: A Glimpse into Artistic Brilliance
Anne Frank House: A Poignant Historical Landmark

Keukenhof Gardens: A Floral Paradise
Zaanse Schans: Where Windmills Come to Life
Rotterdam: Architecture and Innovation

Markthal Rotterdam: Where Food and Culture Converge
Erasmus Bridge: An Icon of Modern Engineering

The Hague: Royal Grandeur and Political Significance

Binnenhof: The Heart of Dutch Politics
Mauritshuis Museum: Home to Dutch Golden Age Masterpieces

Utrecht: A Quaint City with Rich Heritage

Dom Tower: The Tallest Church Tower in the Netherlands

Giethoorn: Navigating the Picturesque Waterways
Hoge Veluwe National Park: Nature's Abundant Beauty

Kröller-Müller Museum: Art and Nature in Harmony

Leiden: Where History and Education Collide

Leiden University: A Prestigious Academic Institution

Delft: Of Pottery and Palaces

Delftware: The Art of Blue and White Pottery

Maastricht: Where Cultures Merge

Vrijthof Square: Music and Festivities

Haarlem: Beyond Tulips and Flowers

Grote Markt: A Lively Square with Stunning Architecture

Conclusion: Embark on a Dutch Adventure
FAQs About Traveling in the Netherlands
Introduction: The Allure of the Netherlands
The Netherlands, often referred to as Holland, boasts a captivating blend of rich history, artistic heritage, and stunning landscapes. With its iconic windmills, meandering canals, and friendly locals, the country invites travelers to immerse themselves in its unique culture and charm.
Amsterdam: A Blend of Modernity and Tradition
Amsterdam, the capital city of the Netherlands, is a vibrant metropolis that seamlessly marries modernity with historical treasures.
The Enchanting Canal Belt
Amsterdam's intricate canal belt, a UNESCO World Heritage site, is a masterpiece of urban planning. Wandering along the canals, you'll encounter picturesque bridges, quaint houseboats, and tree-lined streets that exude a romantic ambiance.
Van Gogh Museum: A Glimpse into Artistic Brilliance
Art enthusiasts must not miss the Van Gogh Museum, which houses the largest collection of Vincent van Gogh's works. From "Sunflowers" to "Starry Night," this museum offers an intimate look into the mind of a tormented genius.
Anne Frank House: A Poignant Historical Landmark
The Anne Frank House preserves the hiding place of Anne