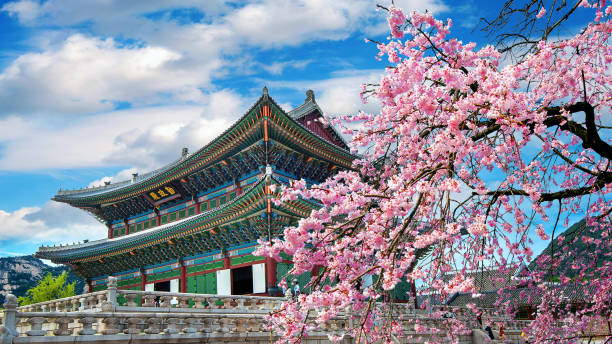 Introduction
South Korea, a nation steeped in rich history and modern marvels, has captivated the world with its unique blend of tradition and innovation. From its stunning landscapes to its technological advancements, this East Asian gem has something for everyone. In this article, we will delve into the multifaceted tapestry of South Korea, exploring its culture, history, technological prowess, and more.
Unveiling South Korea's Rich History
From Ancient Kingdoms to Modern Nation
The story of South Korea begins with its ancient kingdoms, such as Silla, Baekje, and Goguryeo. These dynasties laid the foundation for the nation's rich cultural heritage. Fast forward to the 20th century, South Korea emerged as a modern nation after the Korean War, transitioning from a war-torn country to a global economic powerhouse.
The Cultural Mosaic of Tradition and Innovation
South Korea's culture is a harmonious blend of tradition and innovation. The respect for age-old customs is evident in practices like the traditional tea ceremony, hanbok attire, and the celebration of festivals like Chuseok. Simultaneously, the nation stands at the forefront of technological advancement, being home to tech giants like Samsung and LG.
Breathtaking Landscapes and Natural Wonders
The Enchanting Beauty of Jeju Island
Jeju Island, a UNESCO World Heritage site, is a haven of natural beauty. With its lush green landscapes, volcanic craters, and pristine beaches, it's a favorite among locals and tourists alike. The Jeju Olle Trail, a network of walking paths, allows visitors to explore the island's wonders on foot.
Tranquility in the Demilitarized Zone (DMZ)
The DMZ, bordering North and South Korea, is a poignant reminder of the nation's division. However, it has also become a symbol of hope and peace, with various ecotourism initiatives allowing visitors to experience the area's unique flora and fauna.
Technological Advancements: A Glimpse into the Future
The Neon-Lit Streets of Seoul
Seoul, the capital city, is a testament to South Korea's technological prowess. The cityscape is a mesmerizing blend of traditional temples and towering skyscrapers adorned with LED displays. Gangnam's high-tech district showcases the latest gadgets and innovations, making it a tech enthusiast's paradise.